What we do
When it comes to purchasing new or used equipment, or selling your surplus fleet, equip4sale makes things as easy and hassle-free as possible. For over 25 years, we have been providing our customers around the world with quality new and used construction equipment, at excellent prices.
By working with America's largest equipment dealers and contracting companies, it allows us to distribute a diverse line of construction equipment from every manufacturer in the industry. We sell all types of equipment which can be viewed by selecting an equipment type in the Search Inventory box, by using our Search page, or visiting our Specials Page.
If you happen to be looking for a piece of equipment that is not in our online database, please contact us and we will locate it for you. Because our customers are not always located within convenient viewing distance, we can provide a complete condition report along with photos of each machine.
To make things as cost-effective as possible, we offer special pricing for packages of equipment. Whether you need to fill a trailer, ship a container overseas, or just need a specific number of machines, we can help configure your order to get the best value.
We also provide Financial Services to make it easy to purchase equipment. We can finance any type of equipment, with a wide variety of leasing options. Just visit our Contact Us page and give us a call, or fill out our information request form and indicate that you would like information on financing.
Contact us today and we will show you just how easy and worry free purchasing equipment is with equip4sale.com
Point of Contact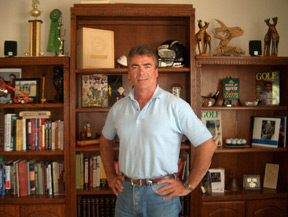 Todd R. Moir is the owner and principal broker of equip4sale and has been in the equipment industry since 1975.
Starting with Hertz Equipment in Portland, Oregon, as a yardman, he worked his way up to the position of Regional Manager with US Rentals and then, after the merger, he spent six years in management with United Rentals.
Todd says "I have always loved equipment and the people in this industry. It is my passion to make sure you get what you are looking for at a price that makes you want to become a repeat customer. Nothing is better than having a satisfied client!"
Mission Statement
Our goal is to offer quality new and used equipment to the customer in the most efficient and professional manner. To provide information to the equipment industry, to better educate the consumer on equipment purchases.
To bring the equipment buying experience into the information age by offering large fleets of equipment, electronically, to the customer.
To make the purchase and sale of equipment as easy and efficient as possible.
Ultimately, we want to make each and every transaction a pleasant and rewarding experience to all parties involved.